A FRENCH TRIBUTE
TO THE PIONNEERS OF VW DRAG RACING
---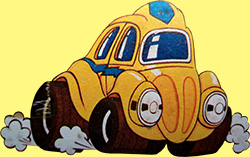 RICK HARRIS AND SHAKY JAKE
I
'm sure you already heard of
Chuck BABBIT
, aka
SHAKY JAKE
, a californian famous eccentric pinstripper very active in the VW scene back in the early 70s.
I
n fact, Rick and Shaky were friends and Shaky teached a lot of his skills to his new diligent student. They first met in 1973 in Tusla (Oklahoma) at the Street Rod Nationals. Ricks says 'I owe a lot to Shaky, because he taught me a lot about striping, and how to make money in the striping business'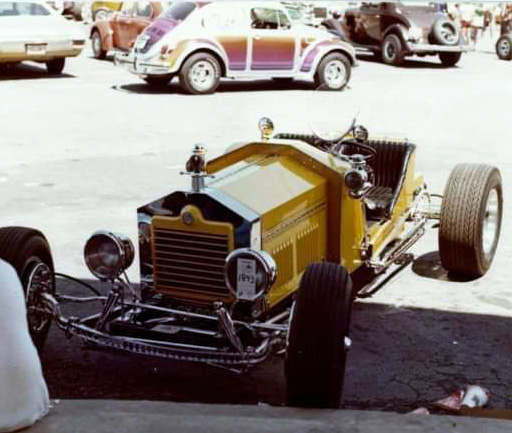 S
haky Hot rod on the front while Rick Custom bug is the background...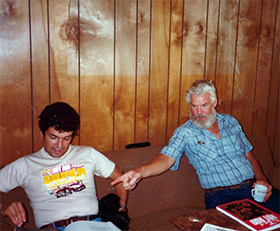 S
haky Hot rod on the front while Rick Custom bug is the background...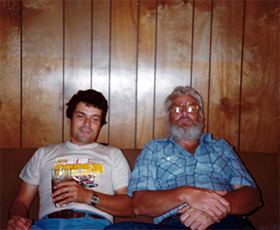 S
haky Hot rod on the front while Rick Custom bug is the background...

IT WORKS ON TYPE 2 too...
R
ick used to paint some cool buses too. Below is a very cool late bay example...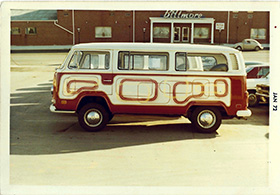 While the actual trend is 80s graphics on the side of many buses right now, I think a groovy paintscheme is also a great option to make it YOUR bus...



RICK HARRIS OWN VW!!!
P
ainting brand new bugs for a VW dealership is one thing, showing his personal skills on his own VW is another thing... So, in 1973, Rick decided to build his personal bug following his own point of view in customizing a beetle starting with his brand new 1302...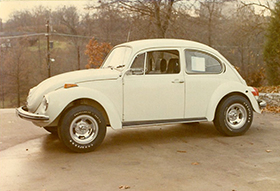 A brand new bug on Slot Mags and 14' Good'year Polyglas GT tires is a good candidate to achieve the desired look...


W
ould you believe that surpringsily Rick choosed the hardest way to customize his bug using only sheet metal, even the flared fenders...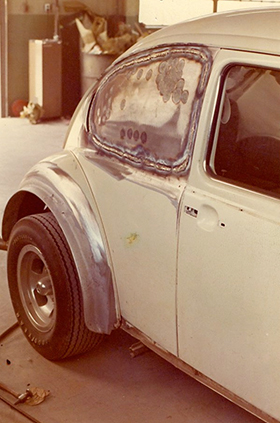 F
illing the stock quarter windows the old school way... A rare mod I dot not recommend these days...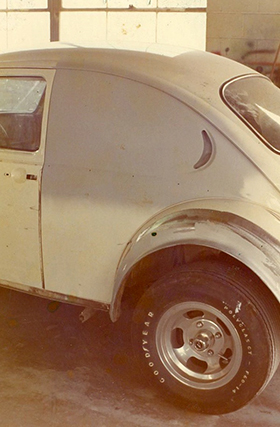 W
ould you do this to your brand new car just out from the dealership?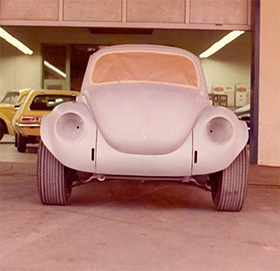 F
ront flared Super beetle fenders and stock height change the whole look of the bug.
F
inished project stands out for sure, and Rick must have been very proud to hit
VW Greats
cover back in January 1974 with an already successful Lightning Bug... (unfortunately, the bug is only on cover but what a cover...)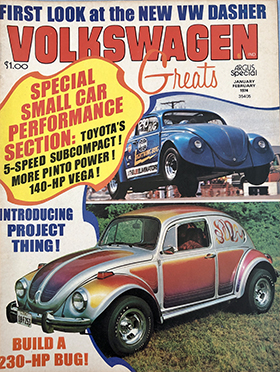 C
hosen picture was perfect to illustrate
en vogue
way of making your little bug looks like no other.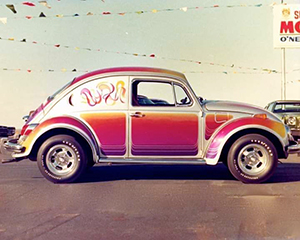 S
ide view is perfect for detailing the filled rear quarter windows. Well, love it or hate it...
B
ack in 1973, Rick won the best paint award at Memphis Street Machine Convention. Must have been a real achievement for a little VW chosen in between all those hot rods...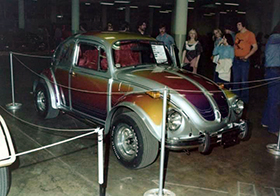 S
eems the bug attracted many onlookers.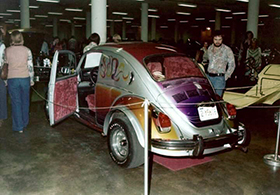 P
eriod indoors exhibitions pictures have something special as far as atmosphere is concerned...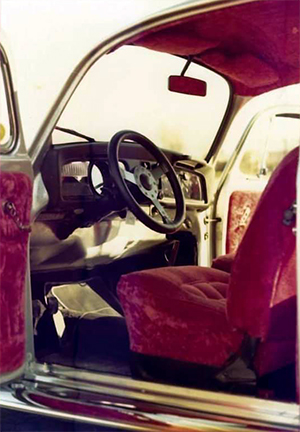 N
ote the faux fur used on the interior... This is definitely the way to go if you attend to build a period Custom...