A FRENCH TRIBUTE
TO THE PIONNEERS OF VW DRAG RACING
---


FIBERFAB AVENGER GT ON BRM?
S
ince I posted the picture below on the last update, wondering what kind of kit car it could be, I found some more pictures... In fact, that blue kit car is supposed to be a
FIBERFAB AVENGER GT
...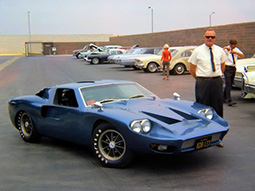 N
ow let's have a look at those just found very interesting period pictures.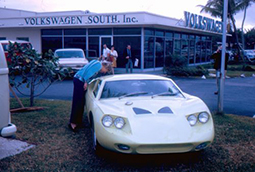 A
mazing or what? The scene appears to take place at a Volkswagen dealership called 'Volkswagen south' and that Fiberfab Avenger was on display just like the bus and the buggy. The lady in blue seems very interested by the rear engined one of a kind car even if his regular car seems to be a Mustang...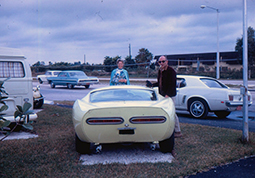 T
hose unknown rear lights looks just right at home... Impressive for sure... Note the exhausts...


KEEP ON TRUCKIN' guys !!!J
ust period pictures of a cool shorty VW truck for your viewing pleasure...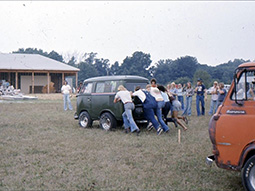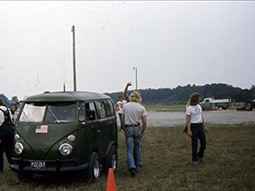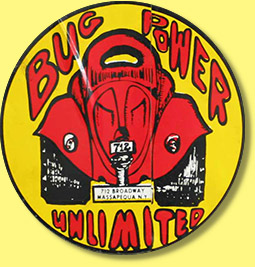 J
ust some words about an unknown speed shop from back in the day :
BUG POWER UNLIMITED
from the US east coast... The shop was located in MASSAPEQUA, NY and owner was
Joe ARAGONA
. The shop used to sponsor some cool gassers and later became International Motor Shop in the early 70s when VWoA's lawyers objected to the word "bug" in the name. I found 3 different sponsored gassers on my archives : 2 bugs and a Ghia. Above logo was sent to me by
Glenn RING
. Joe is now retired but still does some work for friends from what neighbour Glenn told me.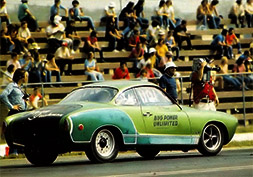 Ed HANNA and his Bug Power unlimited sponsored I/Gas Karmann Ghia.
Black & white pictures of Bug Power Unlimited and the Flew bug racing at New York national speedway.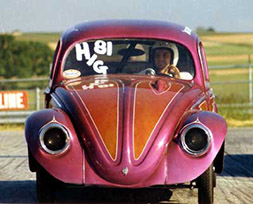 Front shot of the Bug Power Unlimited H/Gas! Not the skinny front wheels without brakes and the reshaped front wings... Impressive view...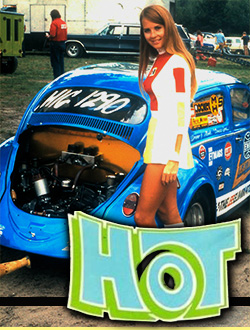 I
love period pictures of racing girls striking a pose by the Lightning bug! According to
Paul SCHLEY
, that one took place in 1972 at a race track in Michigan, certainly at the Popular Hot Rod magazine national event with all classes of cars from top fuel to stockers.That lovely girl was one of the 3 Hurst girls and was named Niki. Yes, she also was Miss Maryland in the Miss America contest of 1971, and she really liked the blue bug out of all the cars there. ...